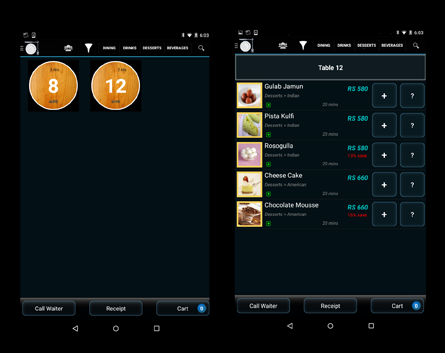 Food Suggestions from your Neighboring Tables through the Restaurant eMenu
An interesting facility hidden within the Restaurant eMenu is the opportunity to allow the guests inside a restaurant to check the orders of the neighboring active tables. It is an exciting outlook that will let the customers know what interesting orders have been placed by the tables around them. This is likely made possible through the following steps:
Click on the button that shows you the list of Active Tables.Click on any of the Active Table Number. Selecting this is purely on the customer's choice.Once you click on an Active Table Number, the ordered Food Menu lists of that Active Table Number will automatically reflect on your Tablet.To know further about the meal, you can send a request to the required Active Table Number. Diners can get an idea and place their orders accordingly. Another benefit that adds on to this kind of unique facility to the consumers is the quick grasp of the special Food Menu meals at restaurants. Facility like this will permit the guest in a rapid Food Ordering System at restaurants.
In conclusion, we can state that the fitting up of this service in Restaurant eMenu will deliver an immense exultation of ordering time.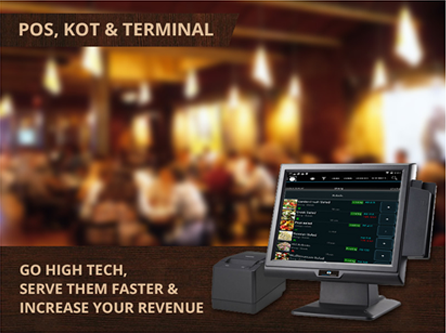 Automate your Restaurant with KOT (Kitchen Order Ticket) System
Every Customer inside a restaurant is curious to know the insides of the kitchen. Some wants to know the preparation time, some might want to know the recipe of certain special dishes and some others are curious about the arrival time of the food menus on their table. The curiousness of people is limitless and indistinct and varies from person to person. Digital Tablet Restaurant is a modern age of menus that surely will re-define your existing dining experience. This innovative app enhances the Restaurant Industry with the integration of Kitchen Order Ticket System. The dictionary meaning of KOT is "a written document which is given to the kitchen in exchange of any dish or any item picked up from the kitchen."
With the tremendous advancement of Android Technology in the recent years, Restaurant Industry cannot remain detach from this too. Automating the restaurant with KOT system adds up to several benefits of the customers as well as to the restaurant owners. It brings an element of guest satisfaction with higher level of comforts to individuals. A simple guideline that will spread the awareness of running the restaurant business smoothly using KOT mechanism inside a restaurant will be useful.
One of the prominent benefits is that receiving food orders to the Kitchen Chefs from the respective tables avoids any confusion in the orders. One can easily add notes to their orders or additional food items as and when needed. Secondly, it sets up a significant co-ordination between customers and restaurant staffs to communicate with them for allowing them to know the delivery time of the dish, information's regarding unavailability of food items etc. This automation also facilitates to easily control the complete restaurant cycle. With the help of Mobile App using KOT system, restaurants can easily record the ongoing daily activities easily.
Constant interaction of the consumers with the food services staff submits to extra pleasure of dining experience at a restaurant.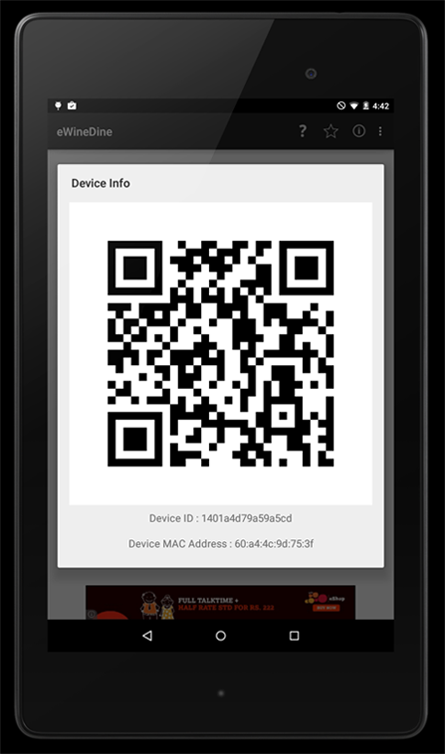 Easily allows you to add a new device using QR code
QR Code, in full Quick Response Code, a type of bar-code that consists of a printed square pattern of small black and white squares to efficiently store data by scanning the device. QR Codes have become common in consumer advertising and can be used in various mobile device operating systems. Today in the era of technology, human's life has turned more easy and comfortable as compared to the yore times. With these QR Codes, one can now easily save or transfer the required information directly from another device. The QR Code is now a significant focus in the aspects of advertising strategy, as it helps you to provide a way to access any brand's website more quickly and easily rather than entering the website's URL manually. QR Codes nowadays are used on a broad range of applications.
Digital Menu itself has plentiful advantages with exciting and attractive features installed in it. With a QR Code facility in the Digital Menu App, one can easily transfer information's or add additional devices in their restaurants to their own mobile devices quickly. Everyone can easily scan the QR Code from the cameras of their mobile phones. Digital Menu is your advanced and easy way of communicating well with the customers.
Following are the steps that help you know the use of QR Codes in eWineDine Application. eWineDine Application has been solely designed for Restaurant and Hospitality Industry. With the help of QR Code, every restaurant owner can easily add multiple devices in their restaurants. This can be done by entering the MAC address and Device ID in the Admin Panel. The work of every restaurant manager is made simple, easy and comfortable now.
For further making it more easy and comfortable to use this facility in your devices, we provide you the following steps to find MAC address and Device ID.
Step 1. Go to the Main page of the application
Step2. Have a look at the right side option Menu and
Step 3. Lastly, click on the Device Info.
This striking feature of the application will reach the level of happiness of every restaurant manager to the highest.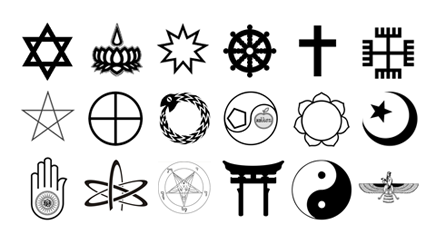 Taste your Religious Food inside a Restaurant
Every religion has their unique technique of preparing their food menus. The flavor of every food item differs from religion to religion. Our eWineDine Application facilitates every customer in a restaurant to get the taste of food items according to own religions. Customers may also want to get the taste of their own religious food inside a restaurant from the chef's recipes. This will allow them now. The systematic categorization of every religious food types is being provided to the guest, so as to ease and comfort their search for desired items. Following are the religious food types:
Islam – People from this religion has a different way of belief. They prefer to eat the fleshes of only those meat especially chicken, lamb and beef which are being slaughtered by the halal method. They avoid eating Pork and their meat always has to be slaughtered by Muslims, Jews and Christians only.
Hinduism – People of this religion are of different categories. Some Hindus eat Chicken, Goat and Fish whereas others choose to be a pure vegetarian. Still few of them avoid certain food products like milk, ghee, onions etc. They avoid eating cows as for them; the cow is a symbol of abundance.
Judaism – Eating Chicken, Pork, Lamb and non- Kosher beef are against their religion. They prefer to eat only Cows, Goat and Sheep. Fish which have fins and scales are prohibited by this category of people. Sikhism – They prohibit the eating of Pork and Beef and also, avoid those animals' fleshes which are being slaughtered by the halal method. They avoid the consumption of alcohol.
Buddhism – They believe that killing the flesh of animals for livelihood is against their religion. These kinds of people do not drink alcohol too.
Same food but with different recipes to prepare. Our Application allows us to browse and taste the food of your preferred religious food types with ease and comfort. Enhance your dining experience with us.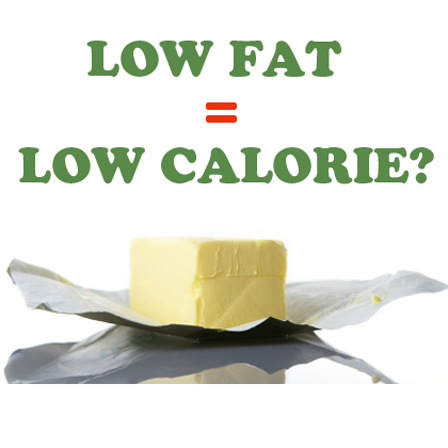 Our App provides Health awareness concerns absolutely for free
Addressing the launch of this new feature in our app, we can surely say that we are living in a society where the awareness of health consciousness is significantly increasing than before. One of the biggest advantages of this feature is its simple, accurate and updated content of every food item. This has been solely designed for the benefits of every customer inside a restaurant with regards to all health related issues. One can easily check everything in detail before placing an order. To comfort the level of your ordering food menu, the app has been systematically categorized with proper headings and sub-headings. We are going to brief you about the categories.
Less Calories – Select your desired food to taste with calorie intake information. This category allows every diner to check the amount of calories in their desired food menu. If the calorie intake is more or less in the dish, one can always add notes to their taste in the order from the Tablet Menu App. Low Calorie meal can also be used to plan for a whole range of delicious, healthier and tasty food.
Less Fat – Check the intake of fat contained with ease from the Tablet Menu App. Low Fat Diets are considered to be the healthiest food in the world. So in order to stay healthy and completely fit and fine, one can easily switch on to this category of the menu.
Non-allergic – A very unique sub-category developed mainly for the allergic sufferers. If any customer's food allergic is very severe, then they can directly browse those food items which are non-allergic easily.
Fat Free – Fat Free Food items helps you to lose weight constantly. So depending on a customer's weight or any plans of losing weight, one can easily check the list of food menu of this category.
Sugar Free – For a diabetic patient, this will easily help them to search for their food items with a comfortable way. If a customer wants to taste food without sugar, this sub-category is also useful to them.
Fasting Food- If a customer visits a restaurant on his fast, we under this sub-category assures to provide healthy and delicious fasting food.
Fasting Food- If a customer visits a restaurant on his fast, we under this sub-category assures to provide healthy and delicious fasting food.
The systematic and disciplined sub-categories help you for easy and quick searches of your wanted food menu.